Kristen Stewart says her job is done.
The actress claims she doesn't worry about fans' reaction to Twilight. While that seems difficult to digest, here's a look at what else the rising star had to say when asked about the pressure she faces in the movie:
Do you feel any pressure that this better live up to the hype?
I suppose so. It is when people ask me that. But when people don't ask, I don't think about it. My job is done. If it bombs, then I get to go back to doing what I'm used to doing. Small movies that I get the opportunity to do. If it's really successful as everyone thinks, then it will make it so much easier for me to do projects that I feel really passionate about but won't get money. Like, maybe now I can finance a movie. I'm proud of the movie, so at the end of the day, it's fine.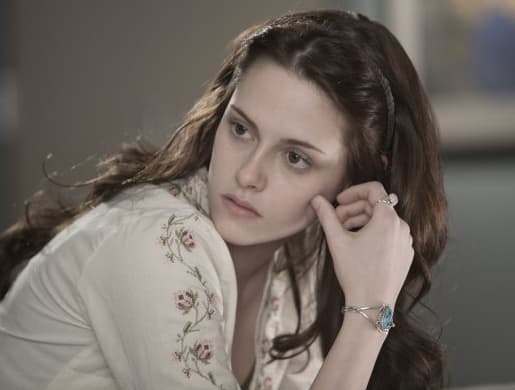 Did you find a strong connection with Bella from the outset?
I feel like every girl who reads this book projects herself onto her. And in this case it's a really self conscious role for me because I didn't have a really distinct character. She wasn't entirely different from me. She basically could have been me. I overanalyze things a bit more than she does. She's pretty self-assured. I identify with her in that she doesn't think she's anyt