Don't give up hope, Lethal Weapon fans!
While Richard Donner shot down rumors of Lethal Weapon 5 ever being made a couple weeks ago, producer Joel Silver won't put the nail in the coffin just yet.
"We talked about it, but it was something that [Mel Gibson] didn't want to do now." Silver told IGN. "It doesn't mean that he doesn't want to do it ever, but as of right now, he doesn't."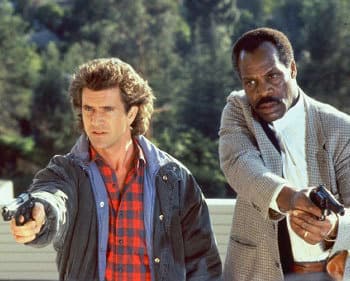 So the door is open, albeit very slightly, for a Riggs and Murtaugh reunion?

"If we can do it, it would be fun. Shane [Black] had a great take on it, a great idea, a great feeling about it. He did a really complex kind of treatment or outline, very complicated, very good... The idea that they wanted to get it up right away, we couldn't do that, but we'll see what happens."