The more we see of Malin Akerman in the role of Watchmen's Silk Spectre, the more excited we are for this movie.
But does the actress herself feel as passionately about her tight-fitting costume in the film as we do?
"It was really interesting," Akerman told MTV of the Silk Spectre outfit. "You know, latex sticks to your body, it sticks like a glove. The funny thing about it is because the costume was so revealing and so form fitting; we went through a few fittings just trying to get bubbles out.
There's all these issues that you never expect because it's not very often that you make costumes out of latex. We had a professional that works with latex all the time trying to help us out. It was an interesting process and the outcome was beautiful but uncomfortable [laughs]."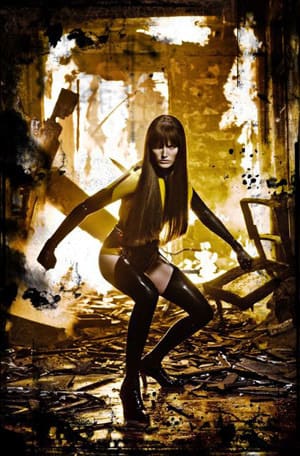 We might go see Watchmen for Silk Spectre alone.