With Quantum of Solace set to premiere director Marc Forster sat down with ComingSoon.net.
He was asked about the gig and how he ended up helming the 22nd James Bond movie. Here's an excerpt from that interview:
ComingSoon.net: What was the original pitch as far as getting this job? Did they come to you or did you pitch for it?
Marc Forster: No, my agent called me and said, "Look, they wanted me" and I said, "No, say, 'Please, no thank you. I'm very honored but I don't want to do it.'" Then he called me back and said, "Look, just out of respect, why don't you meet them? You don't have to do the movie obviously." Of course we knew it was Barbara Brocolli and Michael Wilson, and it's fascinating just to sit down and have a conversation with them. I then met them and thought they were charming and liked the ideas, but wasn't so interested.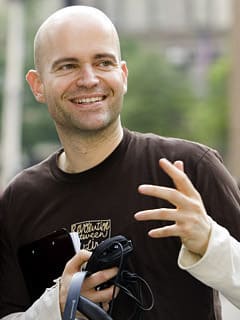 Left, had thought about it, and then came back again, met with them again because in between that, there were a couple incidents. My DP and my editor mentioned how much they loved Bond and they tried talking me into it and other people, too. I talked to other people too and I realized how many Bond fans out there, diehard Bond fans, loads of them, like people I wouldn't expect. I see they don't like action particularly or they're more the arthouse people and they say, "No, Bond is different."