According to The Playlist, Maggie Cheung and Samuel L. Jackson have joined the cast of Quentin Tarantino's Inglourious Basterds.

Cheung will reportedly portray Madame Mimieux, the French matron of the Cinematheque that takes in the protagonist Shosanna (Melanie Laurent) because she's homeless and being sought by the Nazis.
Jackson, a Tarantino favorite, will be the narrator of the film.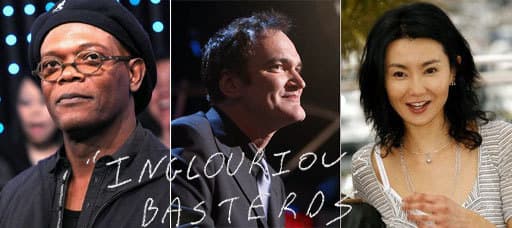 The cast for Inglourious Basterds is coming together.