Robert Pattinson and Twilight director Catherine Hardwicke attended a fan question and answer event at the Soho Apple store Monday night. The duo talked about the upcoming vampire movie, based on the best-selling book by Stephenie Meyer.

"We auditioned every gorgeous guy that acts on the planet," Hardwicke said. "(Pattinson) came over to meet with Kristen (Stewart, who plays Edward's human love Bella) and I. They auditioned and they did some scenes on my bed. These two had the chemistry."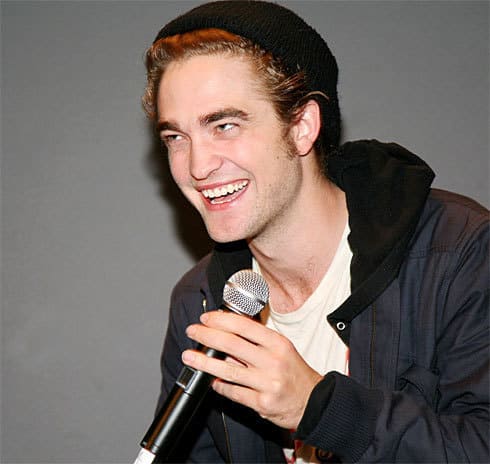 Most fans in attendance - especially those of the female persuasion - had plenty of questions for the actor. Is he anything like Edward Cullen?
"I have an incredible six-pack. I'm joking," he joked. "I can run really fast. I'm good at climbing trees. I always get carried away when I'm kissing people. I just go nuts."
As for why Pattinson signed up for Twilight? The reasons weren't complicated.
"I liked Catherine. I like the story. Done."