Warning, semi-Star Trek spoiler ahead:
Spock has gotten old.
In the following images from this May's Star Trek remake, Leonard Nimoy makes a cameo in the role that made him famous. The character has never looked wiser... or older: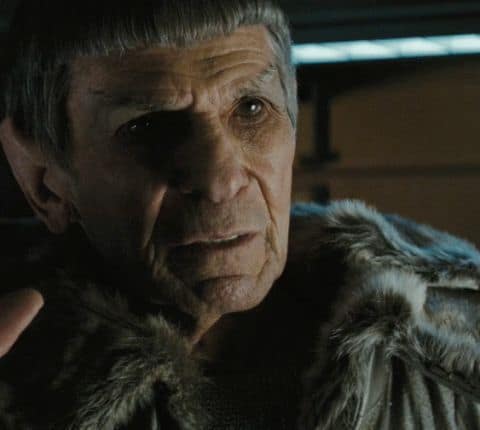 Compare pics of Nimoy's old Spock with Zachary Quinto's new, younger Spock now.