In between uttering hilarious The Office quotes, Steve Carell has signed on for a new movie.
Or his voice has, at least.
According to Variety, the actor will lend his vocal chords to Despicable Me, an upcoming 3-D CG-animated film.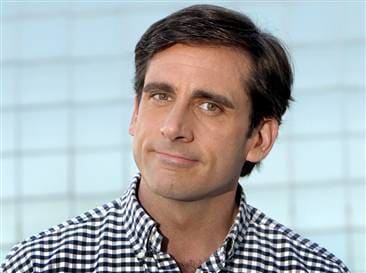 Joining Carell in the movie will be Jason Segel, Kristen Wiig, Will Arnett, Danny McBride, Russell Brand, Jemaine Clement, Jack McBrayer and Julie Andrews. Look for it in theaters in 2010.

Carell's character will be a deplorable man known as Groo; he masterminds a grand heist when he plots to steal the moon. Egged on by an evil mother (Andrews), Groo finds one obstacle in his way: a trio of orphan girls who temporarily come under his care and won't leave.