Want inside information on a character in Transformers: Revenge of the Fallen? Of course you do.
According to message boards at TFW2005, sources say the character of Alice (Isabel Lucas, pictured) "is a Pretender."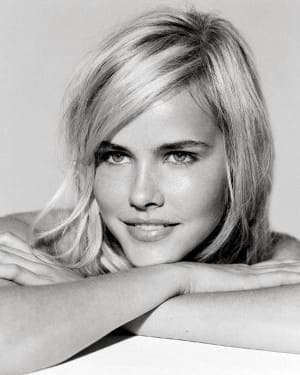 What does that mean, exactly? Wikipedia states that:
"A Pretender is a Cybertonian who can inhabit or exist alongside a remotely controlled robotic shell. This shell can appear humanoid, alien, monstrous or have a vehiclular form. Some advanced pretenders shells can even transform between several forms or combine with their controller's vehicle form. Others can shrink in size to pass for real humans or animals."