While James Bond followers are excited for Quantum of Solace to premiere this Friday, Watchmen fans are psyched for another reason:
The second trailer for the graphic novel-based film will debut prior to the movie.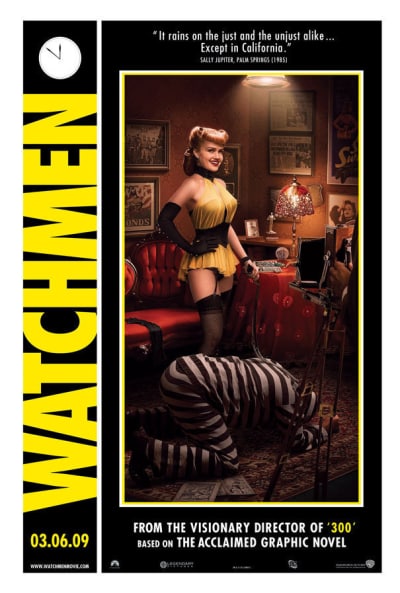 Dark Horizons had a chance to ask Watchmen director Zack Snyder for his take on the initial preview. Here's what he had to say about it:
"I just saw the final version of it this morning... it's a little bit more story, a teeny bit more like a full trailer. This is much more like 'someone's picking off costume heroes'. You'll get a sense of the characters plight you know, 'we were supposed to make the world a better place... what happened to the American Dream'."