A friend of the Movie Fanatic staff recently sent in this light-hearted look ahead at the holiday movie season.
So get out your calendars and plan accordingly...
December 5
Cadillac Records: Based on Etta James and Chuck Berry. Prepare to hear your father's standard complaint about biopics made about people who were alive at the same time as he.
The Punisher: War Zone: Be one of three people in the country to see how Frank Castle seeks revenge!
Frost/Nixon: A movie based on a play based on tapes of an interview. Sounds thrilling/not.

December 12
Doubt: Might open molested-related wounds for some movie goers.
The Reader: Ralph Fiennes. Kate Winslet. No wonder people hate reading.
The Day The Earth Stood Still: Keanu Reeves plays a cop who has to stop the Earth from revolving on its axis or else mad bomber Dennis Hopper will ignite a charge he has hidden in the planet's core
Wendy and Lucy: Michelle Williams loses her dog. First Heath, now this pooch. When will her nightmare end?)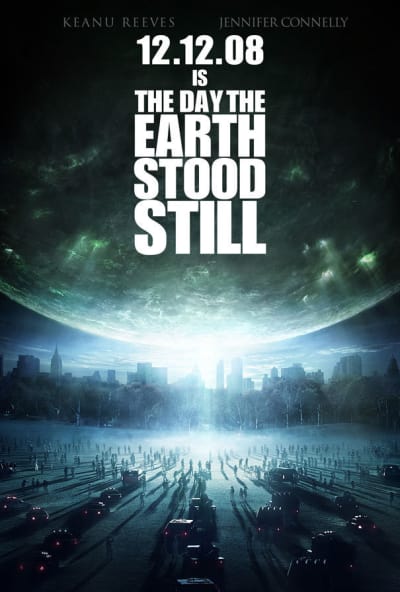 December 19
Seven Pounds: Please give Will Smith an Oscar already so he can stop re-making the same crappy film and get back to making awesome summer blockbusters and parent-friendly rap music.
Gran Torino: Clint Eastwood is a Korean War vet who wants to clean up his gang-ridden neighborhood. At least, that's the plot of the movie-within-the-movie. The overall plot is a biopic about an actor/director who keeps making war movies about 20 years too late.
The Brothers Bloom: Adrian Brody and Mark Ruffalo star as two brothers who somehow become actors despite lacking any likability whatsoever.
Yes Man: Families have had holiday success with Jim Carrey before!

December 26
The Spirit: I've not had it with these motherf-ckin' comic books being turned into motherf-ckin' awesome movies!
Revolutionary Road: Leo DiCap, L'il Katie Winslet. A reunion of Titanic proportions.
Valkyrie: Tom Cruise plays the only German in Hitler's army without an accent. Shouldn't that have made it obvious to Hitler that the guy was trying to kill him? I wonder how many positive thetons it takes to make this enjoyable.
Marley & Me: Failed suicide attempt? Owen Wilson is so brave. Public cuckholdery? Jennifer Aniston is so brave. Going to see this? We are so brave.
The Curious Case of Benjamin Button: Awesome alliteration. Brad Pitt ages in reverse in an attempt to get back to a time when Angelina Jolie was hot and likeable.