A release date has already been announced for New Moon, the Twilight sequel being produced by Summit Entertainment. It's tentatively slated for November 20, 2009.
The quick turnaround, Entertainment Weekly reports, is the main reason why Catherine Hardwicke will not return for New Moon.
"She'd love to do the sequel if she could do it better than Twilight," said a source. "It ­became clear that Summit didn't have those same priorities."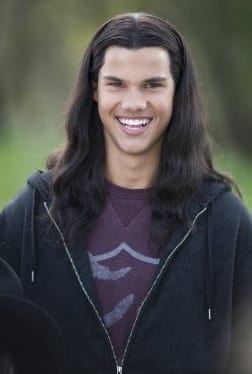 Reportedly, another of Hardwicke's concerns was that Edward Cullen is actully MIA throughout New Moon's middle portion.
"You have to get the chemistry as strong ­between Jacob and Bella as it was between Bella and Edward," the director said of the sequel a few weeks ago. "You also have to do ­some­thing with that arc: She's in love with somebody, he disappears, she falls in love with someone else, and the first guy comes back. Movies like Pearl Harbor have tried it. It absolutely didn't work."
The magazine adds that New Moon faces two other challenges:
The studio doesn't want Taylor Lautner (pictured) to return as Jacob;
There also the matter of finding a cast of Native American actors to play Jacob's werewolf clan.
No matter how these problems are resolved, however, we have little doubt that New Moon will bring home the box office bucks.