Anne Hathaway is a beautiful, talented actress.
She may even be nominated for an Academy Award for her role in Rachel Getting Married.
Still, that didn't prevent the star from being overwhelmed on the set of Tim Burton's Alice in Wonderland. She plays the White Queen, often acting alongside Helen Bonham Carter's Red Queen.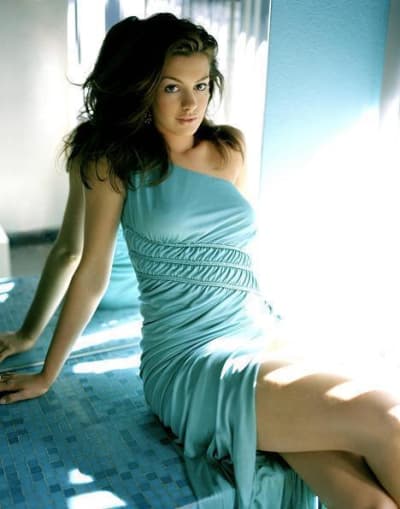 But it was a different co-star that was responsible for Hathaway's slight hyperventilation while filming.
"I have a couple scenes with Johnny Depp/ I wish I could be so cool about it and say like, 'Oh yeah, it's just Johnny.' But I am such a huge fan, I felt really embarressed," the actress told MTV. "He would catch me staring at him and I would have to look up, but we were shooting on green screens so there was nothing to look at. I'd be like 'Oh look, a bit more green wall. Did you notice that? No? Good.'"
The movie is scheduled to hit theaters on March 5, 2010.