Mitch Hurwitz, the creator and executive producer of Arrested Development, has confirmed that a movie about the beloved sitcom is in the works.
He's even announced a few ideas about what the plot may be focused on: Look for a possible "film within a film," Hurwitz recently said, one that picks up with Maeby Bluth's pitch of her life story in the final episode.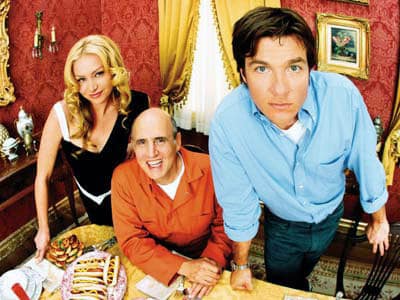 As for the rumor that Will Arnett and Michael Cera are the lone hold-outs, preventing the film from being made?
"Will Arnett is gung-ho, so there's a big clue," Hurwitz said.
Come on, Cera , step up!