While Robert Downey Jr. received the bulk of the publicity for Tropic Thunder, his performance didn't stand out the most for many viewers.
Instead, Tom Cruise's character of Les Grossman was responsible for a majority of the best Tropic Thunder quotes.
That's why we were so excited to hear the actor tell E!'s Marc Malkin that there will be more Grossman to come.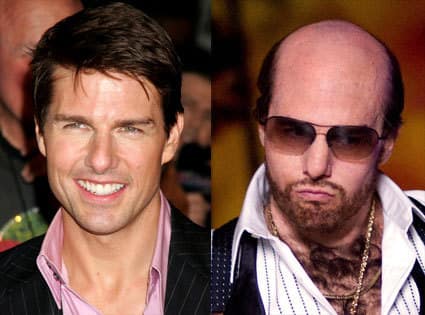 "I've talked about doing different videos with the character," Cruise said. "I've started working with Ben [Stiller] on it, and we've kind of talked about different things to do. We were gonna do some in our free time, but we haven't found the free time…yet."
Moreover, Cruie won't rule out a full-length film centered on this hilarious studio head:
"He's a fun character. I gotta talk to Ben, but there could be more to do with that guy."