Startling news out of the Twilight world today:
Director Catherine Hardwicke will reportedly NOT be asked to helm the film's sequel, New Moon.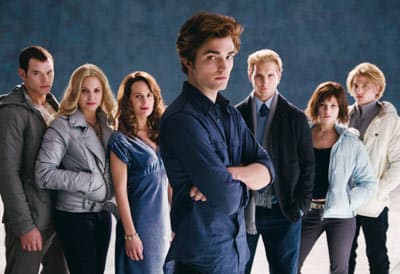 According to Deadline Hollywood, Hardwicke "was difficult and irrational during the making of Twilight." 
The franchise, which has already accrued over $160 million and is headlined by Robert Pattinson and Kristen Stewart, will not seek a new director for its next two films.
"I am sorry that due to timing I will not have the opportunity to direct New Moon," said Hardwicke. "Directing Twilight has been one of the great experiences of my life, and I am grateful to the fans for their passionate support of the film. I wish everyone at Summit the best with the sequel -- it is a great story."