A follow-up to the 2007 animated hit, Alvin and the Chipmunks, is in the works. Its witty title?
Alvin and the Chipmunks: The Squeakuel.
Plot details are being kept mostly quiet, but we can report that the new movie will introduce the Chipmunks' female counterparts, the Chipettes.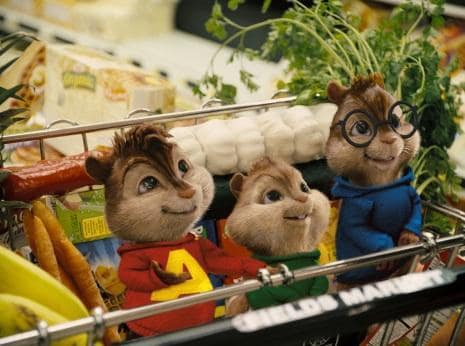 Justin Long, Matthew Gray Gubler and Jesse McCartney will return to respectively voice the parts of troublemaker Alvin, intellectual Simon and chubby Theodore.
The first movie (somehow) grossed over $360 million worldwide.