Does Daniel Craig wanna see the follow-up to Quantum of Solace continue the story that began with Casino Royale? Not exactly. Or, to put it more bluntly:
"No f****** way," the actor told Collider when confronted with that question. "We've finished this story as far as I'm concerned. We've got a great set of bad guys. There is an organization that we can use whenever we want to. The relationship between Bond and M is secure and Felix is secure."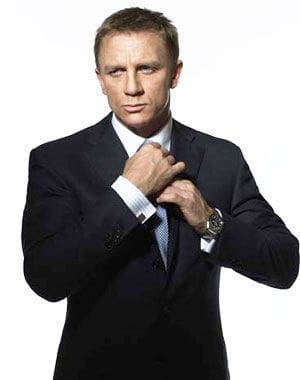 So, where does Craig wanna see the franchise go?
"Let's try and find where Moneypenny came from and where Q comes from. Let's do all that and have some fun with it."

As for when we might see the 23rd James Bond movie of all-time? Well, don't hold your breath, the actor says.
"We don't know when we're going to do the next Bond. Nobody's thinking about it at the moment. We're giving it a rest for the moment. If I can squeeze something in next year I will, but I haven't figured out what that'll be yet. But nothing in the cold."