While we thought Terrence Howard did a solid job as Col. James "Rhodey" Rhodes in Iron Man, we must admit:
We're big fans of Don Cheadle. We're excited to watch him in Iron Man 2.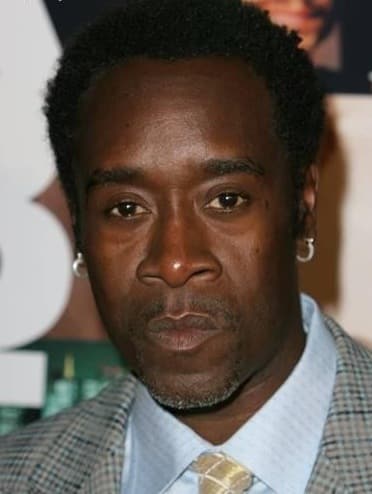 For the first time since the recast of the part was announced, the Oscar-winning actor spoke on bringing Rhodey back to the big screen. Here are highlights from Cheadle's interview with IGN:
How did you get involved with Iron Man 2?
I got a phone call from my agent saying they were offering me the part. That was kind of it. It happened very fast, and I had a very short time to answer. Literally, overnight. I was unaware of what was happening with Terrence. And when they called me I asked what was going on with Terrence. I've worked with Terrence, I've known Terrence for a long time. And they said they were moving away from him.
So it's not like I was taking Terrence's job, because the job was already gone. Someone else was going to do the part. I don't know who the next person in line was, but that's who they were going to. And I literally had a few hours to accept the job or not.

How much can you reveal about the story?
I can't reveal anything because I've seen nothing. I have no idea. There's no script yet. All I know is as much as you know, that Rhodey looked at that suit and said, 'Next time.' So I imagine I'm going to be in a suit.