Rumors of sequel/prequel to Zack Snyder's 300 have been swirling for months.
Because the original film was focused on a standalone graphic novel, fans have wondered how involved graphic novelist Frank Miller will be in a new movie.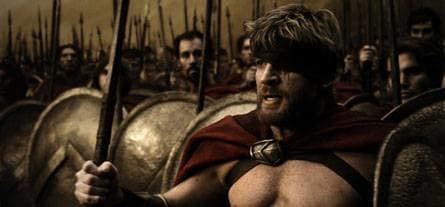 The author addressed that issue in a new interview with Super Hero Hype:
"I've written a story that's not a prequel. It's definitely a further story in the Greco-Persian Wars, and it involves some of the same characters but I'm not sure exactly how far along it'll get and again, until it's on a marquee, I don't believe in it."