Jennifer Aniston finally has something to hold over Brad Pitt.
Aniston and Owen Wilson's family comedy, Marley & Me, grossed $14.8 million yesterday, the highest one-day total ever for a film opening on Christmas. We didn't see that record coming.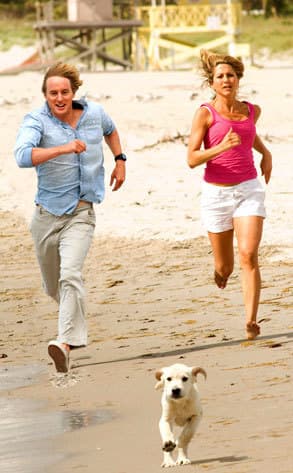 However, Pitt did okay for himself, too.
The Curious Case of Benjamin Button set the mark for the second-highest Christmas opening of all-time. It earned $11.8 million yesterday.