Catherine Hardwicke is out as director of New Moon. Chris Weitz is in.

And Twilight author Stephenie Meyer wants to assure fans that the latter will be a perfect fit for the franchise.
"I've had the chance to talk to Chris, and I can tell you that he is excited by the story and eager to keep the movie as close to the book as possible," Meyer recently wrote to fans of the series. "He is also very aware of you, the fans, and wants to keep you all extremely happy."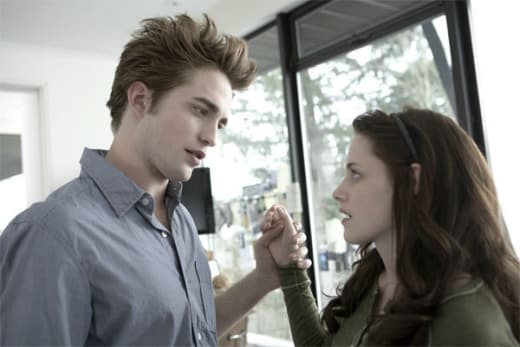 Robert Pattinson and Kristen Stewart will return for New Moon. That's for certain, at least.
But will fans be happy about possible cast changes in New Moon?
The movie's studio won't commit to Taylor Lautner's return as Jacob, a role that is featured prominently in the follow-up. Michael Copon, best known for his role in Scorpion King 2, is reportedly the leading contender for the part.
Do you wanna see Jacob recast?