According to producer Frank Marshall, the next Jason Bourne adventure might be based on a Robert Ludlum's book that actually does NOT focus on that iconic character.
Here are highlights from an interview Marshall gave to ComingSoon.net:

Q: What's happening with "Bourne" now that you have access to the Robert Ludlum library?
Well, that's the good news. We now have access to all the Ludlum story ideas. We're going to make the fourth movie from them.
Q: And [Matt Damon has] signed on?
No, the only people signed on right now is George Nolfi, the writer, and me. We have to get a good script and then, hopefully, Matt will follow.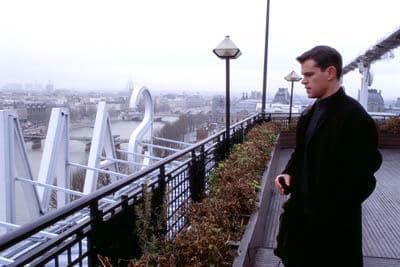 The producer proceeded to cite The Parsifal Mosiac as an option for the franchise.
This Ludlum novel is not a Bourne-based story; it deals with a U.S. spy who falls in love with another spy... who is then revealed to be a double agent just before her death.