Will Smith must not be satisfied with being the most popular actor on the planet.
Nor with his two Academy Award nominations.
Indeed, the star REALLY wants to take home an Oscar; why else would he even attempt the drivel that comprises his latest serious acting turn, Seven Pounds?
At least Smith's  2006 Christmas drama, The Pursuit of Happyness, was based on real-life events. And at least it made sense.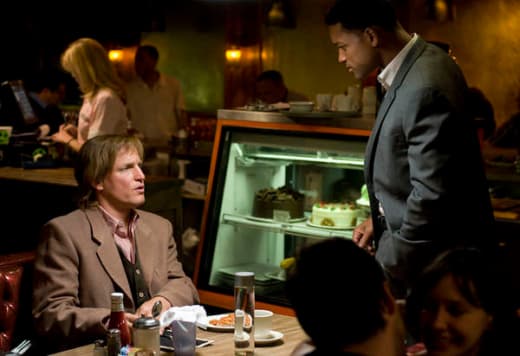 But Seven Pounds is simply ludicrous. It focuses on Ben Thomas - who has a "secret," in case you haven't been hit over the head enough times by that mysterious word in ads for the film - and his use of repentance as a sport.
This is a guy who is really rich, and feels really badly about mistakes he's made in his life. His response? Not to give to charity or turn to religion; it's to help others that are down on their luck.
Oh, and Ben also keeps a deadly jellyfish as a pet in his seedy motel room.
Rosario Dawson looks beautiful - but lost - as a woman with a 
failing heart that Smith's character falls for; Woody Harrelson, meanwhile, plays a gentle, blind telephone operator and pianist. Seriously!
We could go into more plot details here, but the movie is selling itself as a suspenseful mystery. We don't wanna ruin that.
We also don't wanna waste any more seconds of our life on this piece of trash.