Full disclosure: I've been a fan of professional wrestling for years.
Another full disclosure: that has little to do with why I give The Wrestler such high marks.
In the movie, Mickey Rourke tackles one of the most emotional characters of the year, as he gets directly to the heart and soul of Randy "The Ram" Robinson that tries gamely to maintain his heavy metal persona and image.
But the guy is pushing 50. He has blond hair extensions and the fakest tan this side of Jenna Jameson. When the washed-up fighter struts and preens in the ring, it's not intimidating; it's heart-wrenching.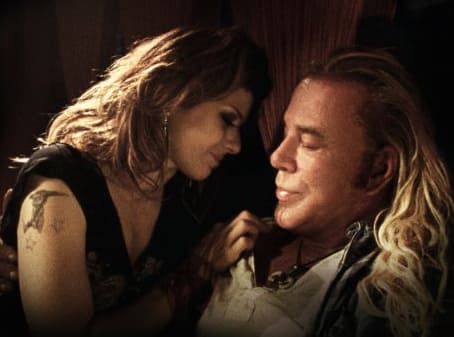 Robinson isn't a big-time grappler anymore. He isn't part of the world famous WWE, but wrestles instead on the independent circuit. He works during the day in a grocery store. It's a sad existence and he knows it, describing himsel as "an old, broken-down piece of meat."
Evan Rachel Wood shines as Robinson's estranged daugher, Stephanie; while Marisa Tomei takes on the role of Cassidy, the stripper that gets as close to Randy as anyone in the film.
The Wrestler comes actross as an underdog story, sort of like Rocky shot with a handheld camera. It becomes obvious from the outset, however, that Rourke's wounded tough guy won't ever get his 15 rounds in the ring with Apollo Creed.