Taylor Lautner is unsure if he'll reprise the role of Jacob Black in New Moon, as reports indicate that producers want a different actor for the Twight sequel.
"I have been working out. I've been working out since the day we finished filming 'Twilight.' I just weighed myself today; I've put on 19 pounds," Lautner told MTV, promising fans he'll be big enough to fit Stephenie Meyer's physical description of Jacob in the second volume of this series. "I'm guaranteeing Weitz 10 more [pounds] by filming. I get to meet Chris on Friday, in two days, so I'm excited. I'm going to have lunch with him."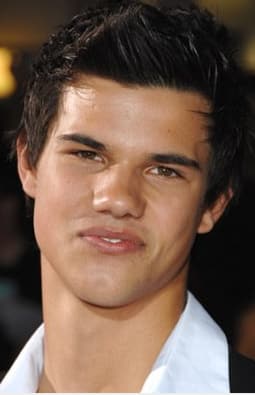 As for rumors that Michael Copon is being considered for the role?
"I've heard a few things," said Lautner. "I don't really know too much to comment on it. As far as I know, I haven't been told 'no' yet, so it's still all up in the air."