The future of Watchmen has become a bit murky.
According to The New York Times, 20th Century Fox has won its court case against Warner Bros. The former studio has claimed it owns the rights to Alan Moore and Dave Gibbons' graphic novel, which director Zack Snyder and Warner Bros. were planning to release in March.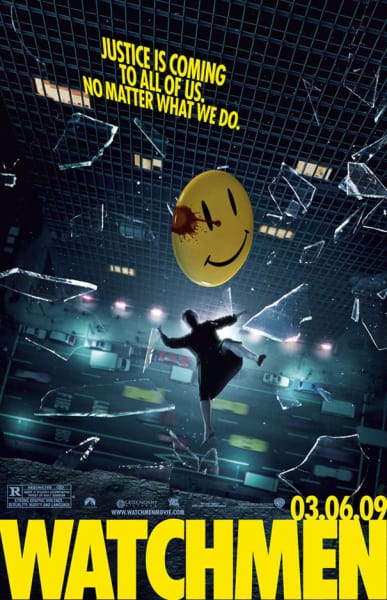 In a surprise ruling - originally, the dispute was set to be settled at a trial set for late January -  Judge Gary A. Feess concluded that 20th Century Fox owns a copyright interest and has the right to distribute Watchmen itself, having acquired the rights to the graphic novel in the late 1980s.
"Fox owns a copyright interest consisting of, at the very least, the right to distribute the 'Watchmen' motion picture," the ruling said.
Judge Feess advised Fox and Warner to look toward a settlement or an appeal.
"The parties may wish to turn their efforts from preparing for trial to negotiating a resolution of this dispute or positioning the case for review," he said.