Hairspray director Adam Shankman is excited to make a sequel to his 2007 musical hit.
While plot details are still being worked out, the filmmaker did tell MTV that evil Velma Von Tussle won't return for the follow-up.
"Yeah, probably [no Michelle Pfeiffer]," Shankman said. "Not because we didn't love her, but because we just thought different adversaries [would be necessary]."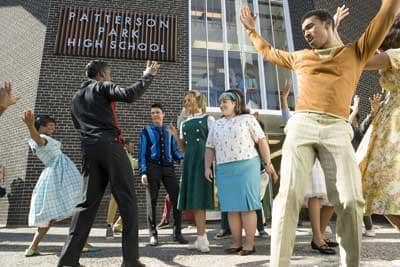 Is there anything else he can reveal about the Hairspray sequel?
"There'll be a change in villains," he said, likely subtracting Brittany Snow, who played Pfeiffer's daughter in the original. "[John Waters' script] has ideas that we're just going to pick and choose from, and we'll see what happens with it."