For once and for all, the Arrested Development movie is happening!
- Will Arnett
We'll gladly take Arnett's word for this, as most cast and crew affiliated with the former Fox sitcom have confirmed a big screen version is in the works.
The one actor still not signed on for it? Michael Cera.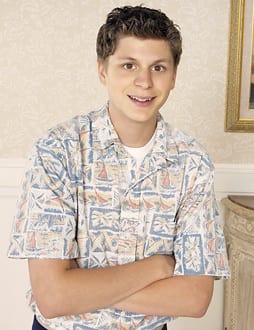 When asked about Cera's status for the film, Arrested Development creator Mitch Hurwitz told E! Online that he hopes George-Michael Bluth can be a part of the movie, as he's "just trying to get all the actors on board."
"I know he's thinking about it," Jason Bateman said about Cera. "And we're all awaiting some finality to all of that so Mitch can get writing."
So, why is the young Superbad star holding out?
"You'd have to get [Michael] on the phone to get his answer about whether he's going to come back and do it or not," Bateman said. "He's certainly not said that he won't do it. I think Michael is clearly the guy that has come out of Arrested Development with a very big plate, so I think he's trying to really give some responsible thought to what makes sense for him to do with his career. The guy is 20 years old and I'm sure he doesn't want to screw up this opportunity."