Bride Wars is insulting to its viewers and to the entire female gender.
Let's deal with the second part first: we know many women get obsessed about their weddings. This makes for some fun jokes, but are we really meant to believe that lifelong best friends care more about the ideal setting for their nuptials than they do about one another?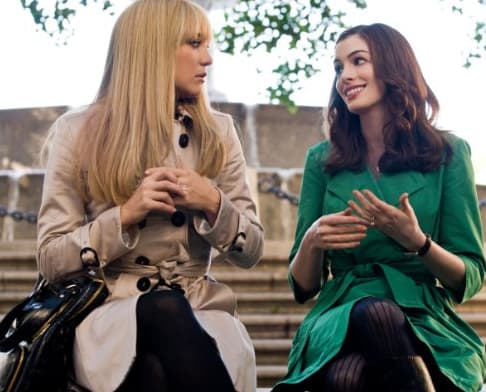 As for the actual film, this was clearly a flick made on its premise alone:
Emma and her pal, control freak Liv (Kate Hudson), grew up together, and then waited through their empty lives until the moment that a man proposed, so they could live out their dream: a June wedding at the Plaza in Manhattan.
The occasional, supposedly witty one-liner is supposed to make this an entertaining comedy, but we'd have preferred to have seen more realistic characters. The concept alone is far from enough to carry this one-note plot.
Moreover, as if the film weren't insulting enough: Candice Bergen plays the ritzy wedding planner in it. In case the story was too difficult to follow, she narrates it for us.