You needn't be a hip hop fan to appreciate the story of The Notorious B.I.G.
His was a tale of a guy born in Brooklyn and raised on dangerous streets, one that took a talented young man from the brink of death, to superstardom, back to death again. For real, this last time.
For actually followers of Biggie Smalls, Notorious is as moving as any film this year. The music icon was murdered in March of 1997 and the case remains unsolved.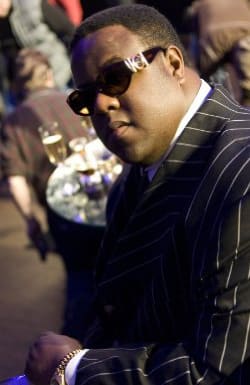 The biopic begins with Christopher Wallace at school, being teased due to his dark skin and weight. From there, the youngin' gives in to the pressure of the streets, dealing drugs, becoming a top crack distributor and going to jail, where he focuses on rapping and writing.
Notorious doesn't spare a detail, sharply focusing on the friendship between Biggie and Tupac. It's strange to watch this decade-old world on screen, almost like you're sitting in the most unusual history class ever taught. But it's certainly not a boring one.
My favorite part of the movie is that is deals specifically with Biggie's life and tragic death. There's no talk about the unsolved case or the murder investigation itself; that could be its own two-hour film.
Instead, Notorious takes a fascinating subjects and reminds it viewers of a time when both he, and the world of hip hop, were larger than life.