Samuel L. Jackson, who made a cameo appearance as Nick Fury in the Iron Man credits, says negotiations have broken down between him and the studio.
The actor told The Los Angeles Times that he may not appear in Iron Man 2 after all.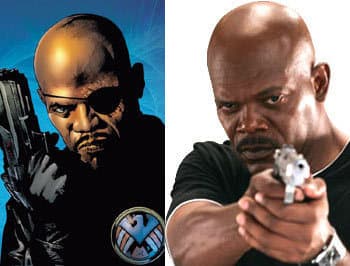 "There was a huge kind of negotiation that broke down. I don't know. Maybe I won't be Nick Fury. Maybe somebody else will be Nick Fury or maybe Nick Fury won't be in it. There seems to be an economic crisis in the Marvel Comics world so [they're saying to me], 'We're not making that deal.'"

Do you wanna see Samuel L. Jackson in Iron Man 2?