From High School Musical 3: Senior Year to New Moon? 
Numerous sources are reporting that Vanessa Hudgens has auditioned for the role of Leah Clearwater in the upcoming sequel to Twilight.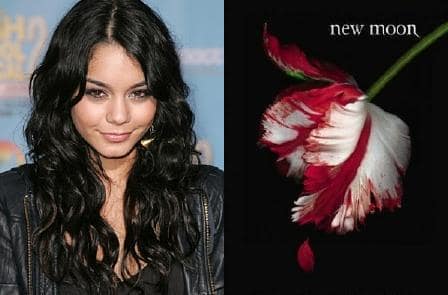 Ashley Greene, who plays Alice Cullen in the franchise, told reporters on the Golden Globes red carpet last night that Hudgens would "be great," for the role of Leah Clearwater.
The actress added another tidbit on the status of New Moon: "I hear they're doing another rewrite. I'm with you guys - I'm so excited to read it."