It's not easy being Wolverine.
In this photo from X-Men Origins: Wolverine, courtesy of Entertainment Weekly, the character emerges from a vat after he goes through an unusual skeleton coating procedure; it's all part of Wolverine's shady past, which is traced thoroughly in the 2009 summer blockbuster.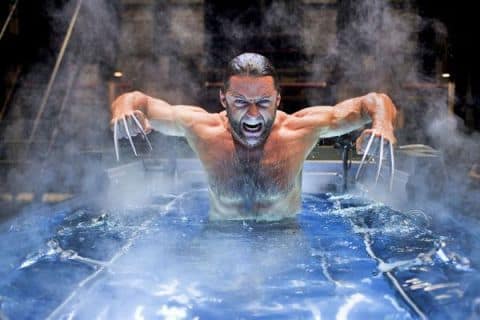 As for making the movie, producer Lauren Shuler Donner said this water-tank scene - where Hugh Jackman's character is injected with a substance that makes him impenetrable - wasn't merely make believe.
''We tortured the man," Donner told the magazine. "He is an animal. A normal person could not do that.''