Might AnnaLynne McCord unite with her boyfriend on screen?
The 90210 star is dating Kellan Lutz, the young actor that portrayed Emmett in Twilight and is set to return for the film's sequel, New Moon.
Now, rumors are swirling that McCord - who has also appeared on Nip/Tuck - will take on the small role of Heidi in New Moon.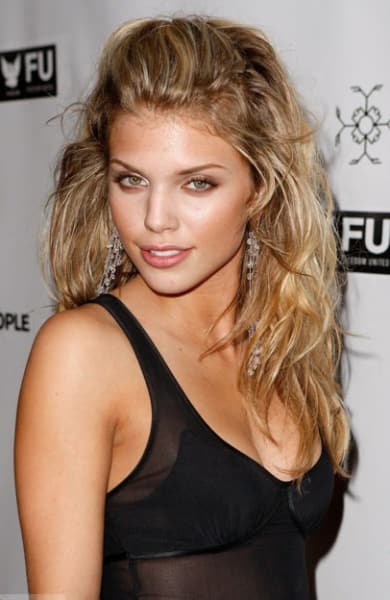 Is AnnaLynne McCord a good fit as Heidi?
According to the book, Heidi is a "fisher" that brings humans to the Volturi vampires to devour. She's also known as "bait" due to the way she uses her looks to attract humans. In her brief appearance in the novel, Bella describes Heidi as having "exceptional, unforgettable" beauty.

Sources told E! that McCord has auditioned for the role.
"It's not a big part," said an insider. "Heidi would be more like a cameo."