Dakota Fanning in starring in her first animated feature this week. Or at least her voice is.
The young star takes the lead on Coraline.
Here are excerpts from the interview Fanning gave ComingSoon.net on the project and the character:
How would you describe doing a voice over for animation?
It's very different than what I usually do. Because I've worked on it for so long it's kind of become normal. In between each movie I've done I've gone to do a session for "Coraline" and finally it's coming out. I'm kind of going to miss that.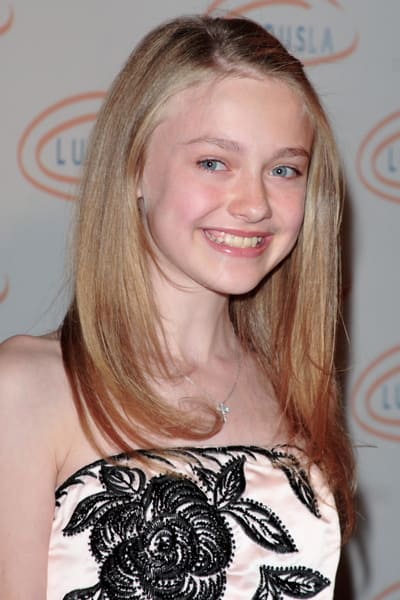 Where do you think Coraline's confidence comes from?
I don't know where it comes from with Coraline. I think she just wants attention so badly and she's kind of growing up, but yet still needs the attention like a little girl would at the same time. I think that is where a lot of children are when they're trying to grow up. She's kind of lonely and doesn't get a lot of attention from her parents because they're so busy. I think that really helps her to have her point of view of looking for something more I'm kind of bored and want something different. That leads her to take the leap and go through that door.