Will Scarlett Johansson portray Black Widow in Iron Man 2?
Don't ask Gwyneth Paltrow.
Heck, don't even ask her about a script for the sequel at the moment, as the actress told MTV this weekend that she hasn't been told anything about this major follow-up.
"They haven't even given me a script yet," Paltrow said. "They don't tell me anything. I could be, like, a costume assistant in it. I know nothing."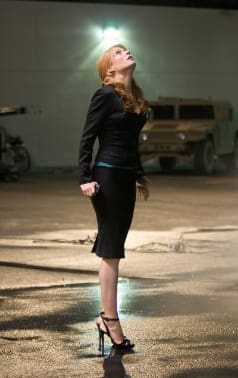 So, does Paltrow have any misgivings about the Iron Man sequel and/or her role in it? Nope.
"Jon Favreau said it would be good, so I believe him," the actress said.
That's good enough for us.