Kal Penn currently stars on House.
But he'll forever be known as Kumar.
Considering the success of Harold & Kumar Escape From Guantanamo Bay, it was only natural for MTV to ask the actor if a third film in the franchise might be on the way.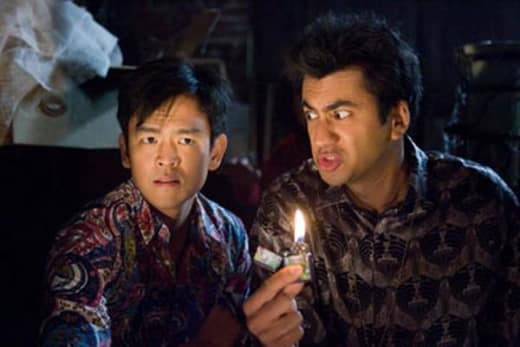 "I wouldn't be opposed to doing it if there were [a third Harold and Kumar film]. It's a fun movie, and the guys who wrote it are great and hilarious writers," Penn said, adding:
"So long as they push the boundaries of what's funny and what's tasteful or not. I guess I'm in."
So are we.