Sylvester Stallone made six Rocky movies (though many fans of this franchise like to pretend Rocky V never happened).
Therefore, it should come as no surprise that the action star is gearing up for a fifth Rambo installment.
When asked by Extra about the possibility of reprising his role as the mass-murdering pacifist, Stallone replied:
"Yeah, we are doing another Rambo, but the conflict is whether to do it in America or a foreign country."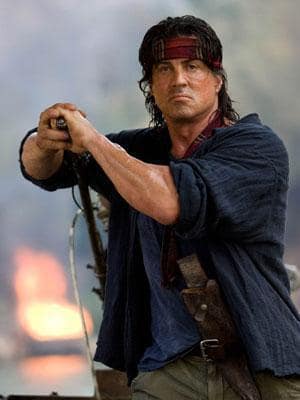 Will you see another Rambo movie?