The International tries to make a grand case for itself. This wants to be more than an action movie, as the previews announce when they challenge viewers to wonder where their money is going.

Therefore, you can imagine - in these difficult times - why it might be a tough sell at the box office.

All the action in this Clive Owen thriller is contained in a single, crazy mid-film burst. The rest of the time, the suspense simmers under a quick-moving plot.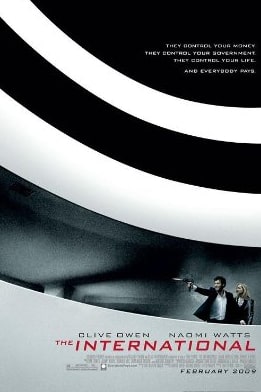 That's fine by us, but it would have been nice to have fleshed the main characters out a bit. Owen and Naomi Watts' characters have perfectly good chemistry, but they seem to be hanging out only because the plot dictates it.
Overall, the film is perfectly engrossing, but it's gonna suffer to the economic climate (seriously, who wants to be scared in such a manner right now?) and the inevitable comparisons to the Bourne franchise.

Needless to say, The International is no Bourne.