Those screams being heard around the country aren't simply due to American Idol being back on the air.
The official movie poster for 17 Again has been released. The movie stars teenage crush Zac Efron.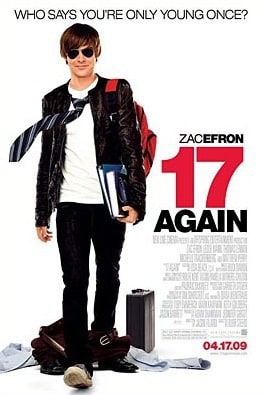 Here are a few previously-released images of Efron from 17 Again. Click on each to enlarge (you're welcome, young female readers!)...