A sequel to Meet the Fockers is definitely in the works.
While no release date has been announced for Little Fockers, John Hamburg told MTV that the full cast from the previous movie is expected to return.
"I think everybody is going to be back in some capacity," said Hamburg, who is penning a rewrite of the script after Larry Stuckey wrote an earlier version.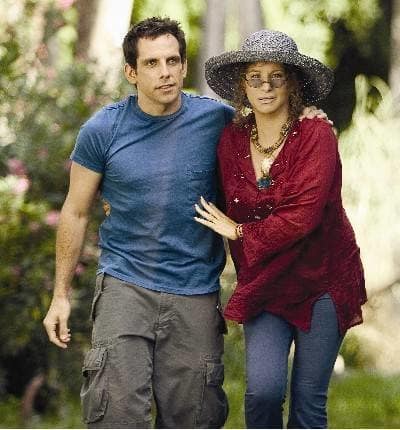 The full Meet the Fockers cast would include: Ben Stiller, Robert De Niro, Owen Wilson, Dustin Hoffman, Blythe Danner, Teri Polo and Barbara Streisand, who has not appeared in a movie since the 2004 film.
David Wain (Role Models) is being considered to direct.