We're just a month away from the premiere of Hannah Montana: The Movie.
Yes, that's why every teenage girl in the street has been screaming her lungs out.
Mitchel Musso, who portrays Miley Cyrus' pal Oliver in both the TV show and movie versions of the franchise, told MTV this week that he's sworn to secrecy regarding the movie's guest stars.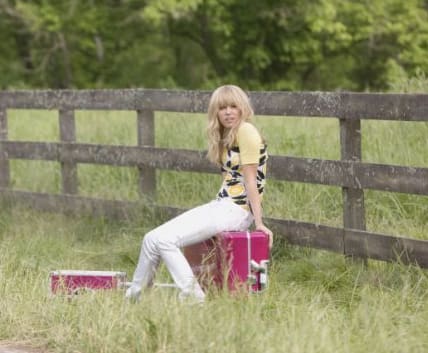 "We are so not even supposed to talk about it," he said. "But, there are some very big people."

Musso then admitted that "Taylor Swift is in the movie," while adding:

"There's a lot of sentimental things [in the script] that came from her heart and Billy Ray's heart…They shot in all the areas they use to hang out in."
Indeed, a significant portion of Hannah Montana: The Movie was shot in Miley's home state of Tennessee.