Is there clunky, lame dialogue and cliche-ridden villains in The Last House on the Left? Of course.

This movie isn't reinventing the horror genre, by any means.

Still, it provides a lot more than quick cringes and surprises. The film at least aims for a more prolonged feeling of suspense, as the kidnapping and brutal assault of two girls immediately place the audience in a feeling of extreme uncomfort.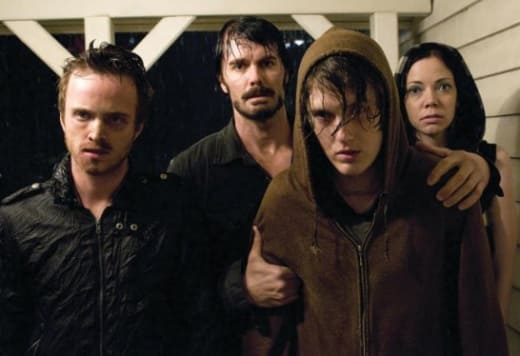 There's no social commentary attached to the film. Don't let anyone tell you otherwise.
But why go looking for one?
When it comes to B-horror movie drama, this latest addition to the niche is heads and shoulders above anything Rob Zombie has ever created.
The actors playing those in the gang wouldn't have been our first choice, but bottom line: we were terrified throughout.
Tony Goldwyn is great in the role of a vengeful father. He played the dude that killed Patrick Swayze in Ghost. So there's no doubt he can pull of creepy as well as any actor.