With Watchmen doing well in the theaters, Zack Snyder has lined up his next project.
The director will helm Sucker Punch, an all-girl action movie that he co-wrote. He says it's "crazier than anything" he's ever done.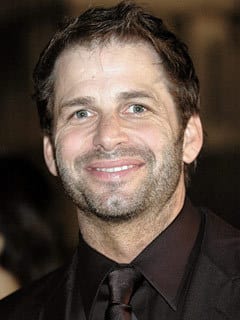 According to The Hollywood Reporter, Sucker Punch focuses on a girl named Babyface that is institutionalized by her stepfather and retreats to a fantasy world to escape. Snyder describes the movie as "Alice in Wonderland with machine guns."
The cast includes: Amanda Seyfried (Mamma Mia) as Babyface; she'll be joined by Vanessa Hudgens (High School Musical), Abbie Cornish (A Good Year), Evan Rachel Wood (The Wrestler) and Emma Stone (Superbad).