We were already excited about the prospect of a Zoolander sequel.
But after hearing about the title John Hamburg - the writer of the original hit movie - has in mind, we truly can't wait for this Ben Stiller project to get off the ground. He told MTV it might be called Twolander.
Genius.
"Ben and I have talked about it for a little while," said Hamburg, referring to a follow-up that would reunite Stiller's Zoolander with his nemesis-turned-comrade Hansel (Owen Wilson). "I think someday we will make that movie."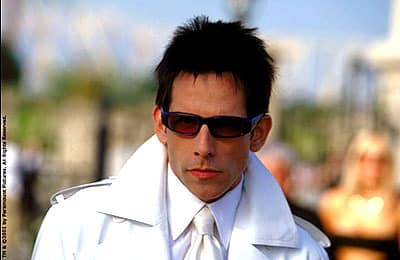 Why has it taken so long to write a Zoolander sequel?
"It's best for sequels to wait 14-19 years, I think," joked Hamburg, before providing a serious explanation. "I think to catch up with two male models ten years later, there's a lot of room for comedy."