Here's your first look at Russell Crowe in the iconic role of Robin Hood.
The actor is starring alongside Cate Blanchett (as Maid Marian) in the 2010 movie, which will be helmed by Gladiator director Ridley Scott.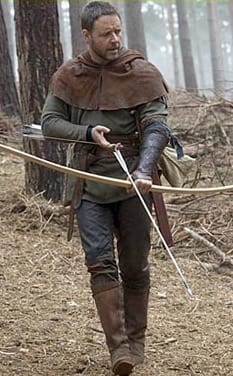 "He doesn't have the old Robin Hood tights," producer Brian Grazer told USA Today of the character's updated wardrobe. "He's got armor. He's very medieval. He looks, if anything, more like he did in Gladiator than anything we're used to seeing with Robin Hood."
The film, currently titled Robin Hood, is set for a 2010 release.