A trio of big names have joined the cast of Get Him to the Greek.
Elisabeth Moss (Mad Men), Rose Byrne (Damages) and Sean Combs have signed on for the comedy.

The story spins off Russell Brand's character from Forgetting Sarah Marshall. It features a record company intern (Jonah Hill) that has two days to drag an uncooperative rock star (Russel Brand) to Hollywood for a comeback concert.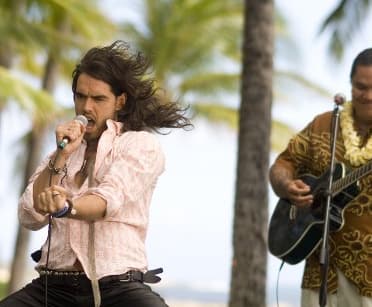 Aldous Snow will have the stage to himself in Get Him to the Greek.
Moss will portray the girlfriend of Hill's character, while Byrne will take on the role of Jackie Q, a scandal-plagued pop star and love interest of Brand's character. Combs will portray a record company executive.