In a new interview with Entertainment Tonight, Robert Downey Jr. has good news for fans of Iron Man:
The sequel will be chock full of character development and action!
"The film is almost entirely about character, and yet we still have twice as much action as we did last time, so it's going to be nuts," the actor said. "Essentially Iron Man 2 is about looking behind the armor, or the armature, of a superhero. It's one thing to say you're Iron Man, it's another thing to be fully ready to do that."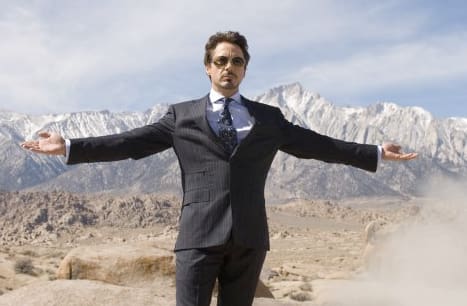 Robert Downey Jr. is gearing up to reprise the role of Tony Stark.
As for co-star Scarlett Johansson, who portrays the femme fatale Black Widow in the sequel, Downey said:
"We've been rehearsing and she's in insane shape. She's getting lean and mean."