Even though it hasn't hit theaters yet, buzz is already circulating about a Terminator Salvation sequel.
Director McG addressed the topic in a recent interview with MTV News.
"If we have good fortune we have indeed planned out two more 'Terminator' pictures," he said. "There's an arc of story [in the new sequels]."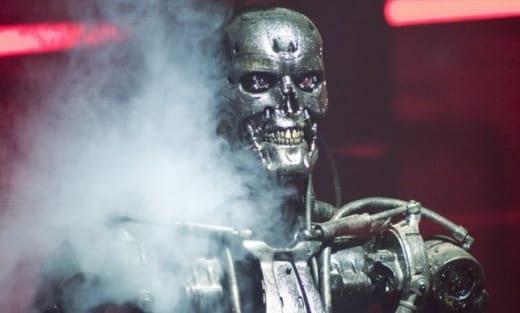 Reportedly, this arc will be left open with the ending of Terminator Salvation, lends itself to a follow-up fllm.
"The ending is indeed elliptical," McG added. "And it challenges the audience. It's not a happy little bow of an ending at all. The ending is tough and requires reflection, and in some degrees it bifurcates the audience. You walk back to the car and one person thinks it means this, and the other person thinks it means that."